Faraoni s.r.l. has been active in the plastic processing industry since 1967. This has given it considerable expertise in the specific area.
Its production starts from the machining of rigid sheets of Methacrylate, Polycarbonate, PVC, Nylon and Polyethylene.
It has high-tech equipment and systems with full electronic control for mechanical cutting, laser cutting, milling, turning, bending and silk-screen printing, and  machinery for digital and silk-screen printing, all supported by a large number of semi-automatic technological systems in order to go beyond the standard processes on the market and thus make unique products, at least on the European level.
All this is supported and managed by an interface represented by the Graphic Design Sector and an operational technical sector able to meet a broad demand coming from the specific market of plastic processing, including designers and interior designers for home design goods on the architectural and functional level.
GRAPHICS SECTOR
The graphics sector is a whole series of functions and processes as explained below:
A – graphics interface in customer relations (opening, processing and management of technical-graphics files)
B – design of products to be made;
C – all the printing processes (digital and/or silk-screen printing), notching and engraving that are performed with electronically controlled machines (plotters for printing on plastic media, notching of trademarks and letters to be applied on different media, laser engraving on plastics and metals, direct UV printing with high resolution);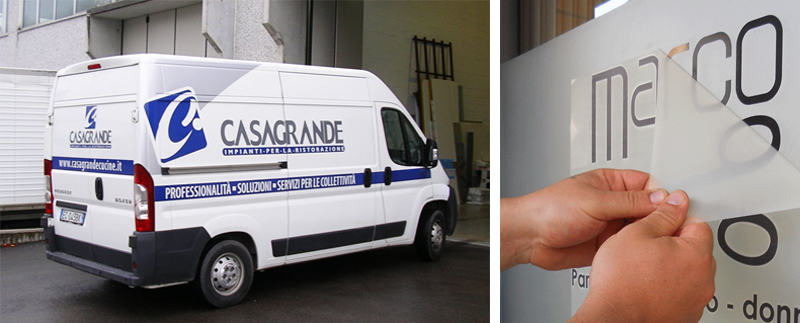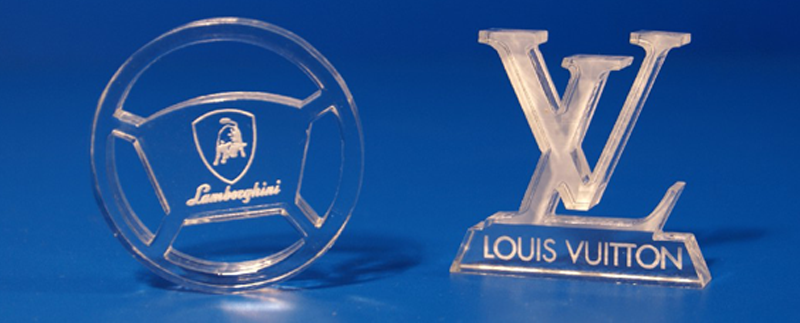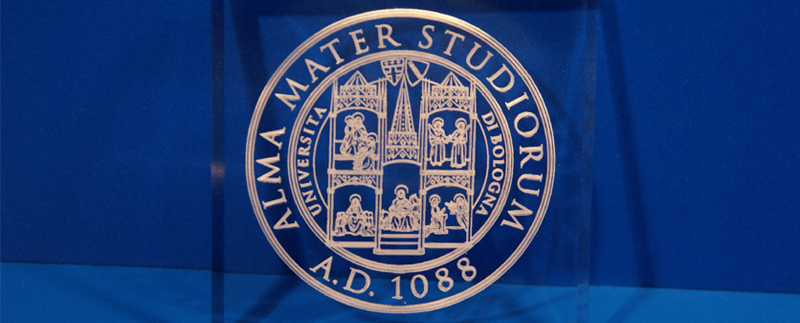 MACHINING AND LASER CUTTING
The machining of plastics includes cutting, drilling, milling, turning, punching, bending, polishing, threading, etc. The products obtained using these processes are vast and of different types. The technologies used, mainly with electronic control, are part of the machinery just mentioned. With them, plastics can be machined in an infinite number of ways in order to fully meet the demands of customers without a doubt. All of this is done with a very high degree of accuracy, the crowning achievement of Faraoni s.r.l.
The photos that follow will give you an idea of the many applications of high-quality plastics.
A – mechanical products
B – functional and/or complementary products for completing machinery and equipment or fairings;
C – Outdoor structures;
D – Interior decoration
D – Bathroom furnishings
E – Design Elements (this market segment will be discussed in detail in the following sections)
E – Home Design Goods (this market segment will be discussed in detail in the following sections)